National Seminar 2010
Report
National Seminar on "Advanced Trends in Mobile Computing" was organized on 5th and 6th January 2010 by Computer Science Department of Modern College Ganeshkhind, Pune-53 under Quality Improvement Programme of University of Pune.
Expert Lectures were given during the seminar by following eminent personalities in IT Sector.

Mr.Kiran Nataraj ( Senior Advisor Persistent Pune)
Dr.A.D.Shaligram (Head of Electronics Dept. Pune University)
Dr.Parag Kulkarni (Head of Capslicon Research Lab)
Dr.Ajay Kumar (Director J.S.P.M.S)
Mr.Atul Kahate( Head-Technology Oracle Finance Ltd.

Inauguration was done by Mr.Kiran Natraj (Senior Advisor Persistent Pune), during his speech he explained about "Need for 4G (Next Generation Mobile Advances)". For this National Seminar 65 participant from Gujarat, Goa, W.Bengal, Madhya Pradesh, Andhra Pradesh, Bihar, Zarkhand and Maharashtra had participated. 26 participants had presented papers on different areas of mobile computing. Dr.Sulbha Deuskar, Dr.Khacne, Dr.Anil Jadhav, Dr.Vilas Nandvadekar were examiners for their presentations.

Planning and organization of this programme was done by Convenor Mr.Rajendra Bele, and Mrs.Shubhangi Bhatambrekar, Head, Comp.Sci.Dept.

Dr.Sanjay Kharat,Principal and Prof. Prakash Dixit, Deputy Secretary P.E.Society appreciated the team work.

National Seminar
On
Advanced Trends In Mobile Computing.5th & 6th January 2010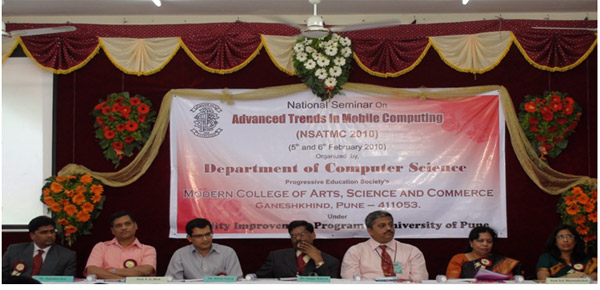 Inauguration Ceremony
From left Prof.R.Bele, Prof.Dixit,Mr.Kiran Nataraj, Dr.Sanjay Kharat,Prof.Deshmukh,
Mrs.Geeta Joshi,Prof. S.S.Bhatrambekar.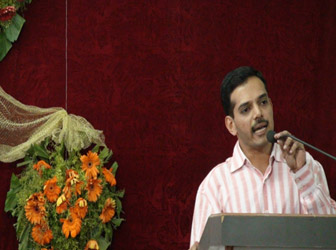 Mr.Atul Kahate(Oracle Finance Senior Advisor)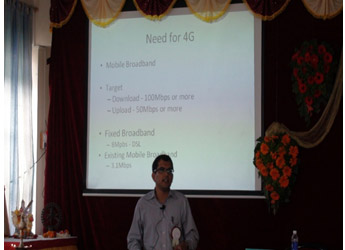 Mr.Kiran Nataraj(Persistent Pune,Senior Advisor)
Giving information of Need for 4G

PARTICIPANTS FOR NATIONAL SEMINAR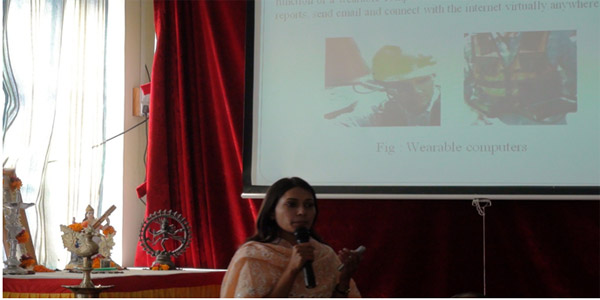 Participant from M.G.M college of CS & IT Parabhani (Maharashtra) Presenting her Paper on
"Mobile Computing Enhancement in Remote Construction Site Connectivity"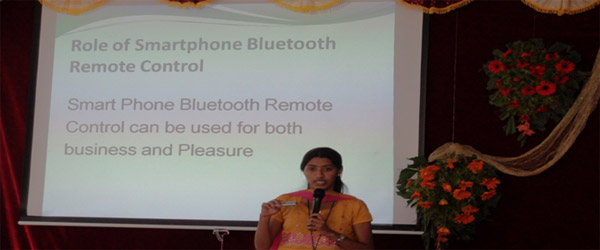 Participant Presenting her Paper on "Smartphone Bluetooth Remote Control"
Participant from Padre Conceicao College of Engineering Verna Goa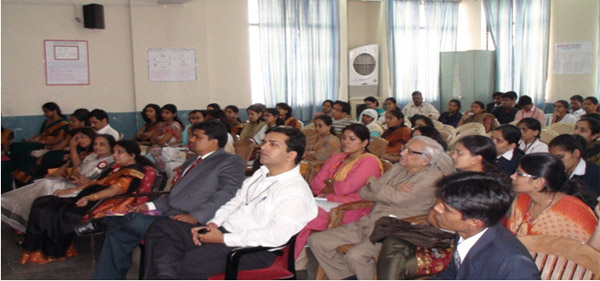 National Level Seminar - Particapants